Talk 'n' Solve
IVR
Interactive voice response
Videos
Tune In to Our Latest Videos
Articles
Our Successful IVR Projects
Malwa Automobiles is one of our wonderful project in our company.This is our great project like Hotel prem plaza and Suvidha Stores.We have done many more projects across north india.
TnS Team has always done great efforts and intelligence during their projects .We have done many projects and these are just our introduction about IVR. Rahul Hundai is our one of the successful on time projects we have done.
Suvidha Stores Yamunanagar Our TnS team has successfully done IVR project in Suvidha Stores, Yamunanagar . TnS team have lots of potential to do their projects successfully &dedicately
FAQ
Frequently Asked Questions
What is IVR?
Interactive voice response (IVR) is a technology that allows a computer to interact with humans through the use of voice and DTMF tones input via a keypad.
How Does It Works?
IVR allows customers to interact with a company's host system via a telephone keypad or by speech recognition, after which services can be inquired about through the IVR dialogue.
How we face problem related to IVR?
Tell me IVR sturcture?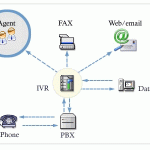 Area Coverage
Delhi – NCR, Chandigarh Tricity, Haryana, Punjab, Himachal, Western UP
Hours
M-S : 9:30am – 7pm
Sunday : Closed
Call Us
9996159999,9996150009